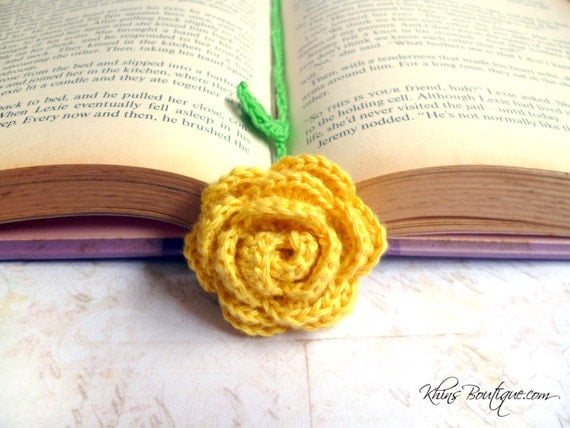 Welcome to Week 10 of #BookmarkMonday, the 2013 edition!
We got a weekend of snow.
*sigh*
But I know it's Spring, I
can feel it in my bones!
I love anything handmade and I'm a bit of a crochet buff so when I saw this bright crocheted rose by bookmark by
Khin Hnin
* over at Etsy, I decided it would be today's featured bookmark. Maybe I'll try my hand at them sometime.
*Affiliate link
This meme hasn't been getting a lot of participant so I encourage anyone with a bookmark to just take a photo and link up below. As book lovers I know you probably have a bookmark or two lying around!
#BookmarkMonday is also on
Pinterest
! If you'd like to get an invite, shoot me an email!