I Never Promised You a Goodie Bag by Jennifer Gilbert
Her story IS the goodie bag.
Synopsis:
When Jennifer Gilbert was twenty-two years old, someone tried to cut her life short in the most violent way. Not wanting this traumatic encounter to define her life, she buried it within and bravely launched a fabulous career in New York as an event planner. Always the calm in the storm—from fixing a ripped dress to relocating a lavish party on two days' notice—she was convinced she'd never again feel joy herself. Yet these weddings, anniversaries, and holiday parties slowly brought her back to life. No one's entitled to an easy road, Gilbert learned, but instead of anticipating our present in a goodie bag, it's our presence that is the real gift.
My two cents:
I thought this would be fluffier and more fun because Jennifer Gilbert is a party planner. Not at all—this is a very personal and painful biography—peppered with humour and hard-earned wisdom—and the party planning is simply a nice little add-on.
The fact that this deals with party planning really appealed to me. I love the attention to detail in events -- I'm one of those who notice colour motif, the way napkins are placed, how flowers are done, the way certain things are "just so," and all those seemingly effortless touches which lend ambiance and an extra something.
This is the world that Jennifer Gilbert escaped to, focused her energies on, buried herself in, to block out the darkness of one horrible experience. It's easier to have to fiddle with the bride's veil or train, or get lost in the details of the venue. Who can blame her ... her experience at the hands of a madman who attacked her violently with a screwdriver is the stuff of any woman's nightmares. This was a horrific part to read and I felt my throat lumping up hearing if from her firsthand.
Today she is a hugely successful entrepreneur, a much-sought out party and event planner in New York, and a wife and mother. Simply based on knowing her professionally and the glamorous business she is in, I don't think anyone would've suspected anything. This just goes to show that successful people always have a story and we can never judge people based on their success.
***
I knew I was getting an autobiography but I don't think I was quite ready to read such an intensely personal recounting of her journey to healing, told with such honesty, clarity and compassion. Since the author seems like such a private woman and being in a business where appearances matter so highly, I can only imagine just how difficult it must've been to lay her life out like an open book.
The writing is personal, emotional, funny at times, and very real. I didn't feel like I was getting some glamour puss or any diva from it. Jennifer delves into how she closed herself to everyone, looking deeply into her relationships with her family and friends and her colleagues, the men she loved (and who loved her back), and eventually her husband and her kids.
I became really engrossed in the first half of the book which focused on the attack itself and Jennifer's desire to pick herself up and start living again. As family, friends offered up their support, it just wasn't enough ... after all this was something that Jennifer had to figure out for herself. What struck me most is that she and doesn't seem to hold grudges. For example, I actually became mad with the friend who didn't open the door to her while Jennifer was being attacked! Imagine that!
The little peeks into her professional world broke up the painfulness of Jennifer's story and provided some comic relief.
I took a huge breath when I finished with this one and felt an odd exhilaration at having found someone who had the courage to share one of the most personal experiences of their life. While I have read a few critical reviews about this book -- after I had finished with it (I don't read reviews until I get mine up) -- I dismiss them all. No one has the right begrudge this lovely woman her second lease on life!
Verdict: A very personal and painful recounting of remaking oneself after a tragedy. Made me very empathetic, slightly teary at times, and also marvel at how resilient people can be despite life's odds.
About Jennifer Gilbert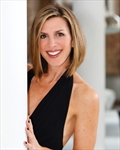 Jennifer Gilbert is the Founder and Chief Visionary Officer of Save the Date®, the New York–based special-events company. She was named Ernst & Young Entrepreneur of the Year, received
Working Woman
magazine's Entrepreneurial Award of Excellence, and her company was voted one of its top 500 woman-owned businesses. An in-demand speaker, she has appeared at numerous schools and industry events, and her work has been featured in People magazine, the
Wall Street Journal
, the
New York Post
, and
InStyle Weddings
, as well as on Fox and CNN. She lives in New York City with her husband and their three children.
Visit her website at
www.savethedate.com
, connect with her on
Facebook
, and follow her on
Twitter
.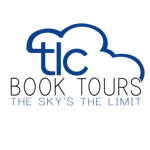 Check out the rest of the tour
here
.
I received a copy of this book from TLC Books Tours in exchange for an honest review.
I Never Promised You a Goodie Bag by Jennifer Gilbert
Paperback: 224 pages
Publisher: Harper Paperbacks (April 30, 2013)